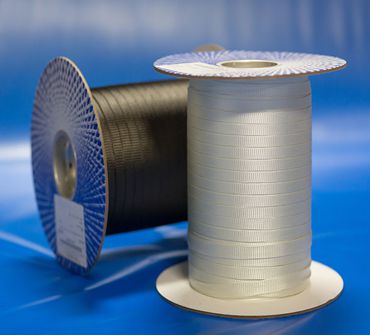 Prepreg Braided Sleeves
TCR uses epoxy resins specifically designed for braided reinforcements made of carbon, fiberglass, aramid or any combination. All formulations are storable at room temperature. Refrigerated shipping and storage are not required.
Braid is a system where tows/rovings are intertwined. No two tows/rovings are twisted around each other. Braid is also defined as a family of fabrics continually woven on the bias. Tubular sleevings are the most common type of braid. Braid may be used for aerospace, medical, recreational and industrial applications.
During composite fabrication, tubular braids are opened up and applied to a molding tool or core. Then they are consolidated with stretch tape, vacuum bags, or matched two-piece
Available Resin Systems
See individual Resin Data Sheets for complete cure cycle information
PDF
Formula
Resin Tg
(DMA)
Recommended Cure
Cycle Hold Time
Typical Applications
Prepreg Braided Sleeves Characteristics
Contact TCR to discuss specific prepreg braided sleeve needs
Name
Description
Braid Type
Carbon, Glass, Aramid, Hybrids
Style
Biaxial, +/-45˚
Weights
Light, Medium, Heavy (3K, 6K, 12K)
Resin Content
Controlled to +/-3%, tailored to customer
requirements
Resin Type
See Available Resin Systems chart on this page
Resin Tack
Low (easily manipulated for layering and complex shapes)
Diameter / ID
0.25"-28" / 6.4mm-711mm